A big part of human interaction depends on communication, specifically accurate communication. For this to occur, we need two persons expressing themselves to each other in a manner that the other can understand. In most cases, overt expressions combined with speech allows for meaning to be passed on and processed, but a larger part of our communicative process also involves non-verbal cues that are harder to pick up on.
However,
A new study from the American Psychological Association tells us that using a combination of facial and verbal cues may not be the most effective manner of understanding the feelings and emotions of others.
Instead, it may prove more worthwhile to just close our eyes and focus on listening to them.
The new research has found that individuals,
Who chose to focus completely on listening to the voice of another person, were better at empathizing with that person.
This includes listening to verbal cues such as pitch, cadence, volume, and speed, as well as content.
Focusing on the voice-enabled people to listen to more subtle cues in the person's speech that may or may not otherwise be available even in body language.
The study, then, reveals the possibility that we have quite possibly been using our sense of sight too often to deal with the abstract process of communication.
We depend on watching for facial cues or those we can see in the body's unconscious expression, to help guide us through the conversation.
No exchange is, however, completely easy to understand even with all kinds of information gathering abilities at our disposal. Attention to content takes away a percentage of information from the underlying verbal cues, and an attempt to follow only non-verbal cues may be detrimental in that we would have lost the content context and so, possibly lose the conversation entirely.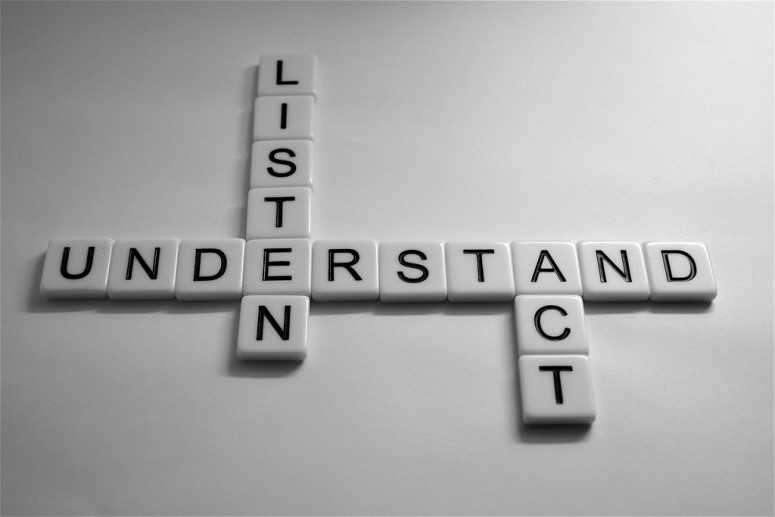 Also, watching and listening for hints of emotional expression may reduce empathic accuracy due to the difficulty in trying to follow both at the same time.
Trying to do both together could make it harder for the listener to understand the meaning behind a person's facial expression and vocal inflexion.
Depending on the emotional context at the time, this could become even more difficult, if the individual speaking chooses to use facial expressions to mask their emotions.
Eventually, however, empathy aside, within the interpersonal context, it has invariably proved more beneficial to listen to the speaker while engaging in a conversation with them, specifically because, listening closely leads to a better understanding of what they are trying to say. And in personal relationships, a clear conversation is often most important.